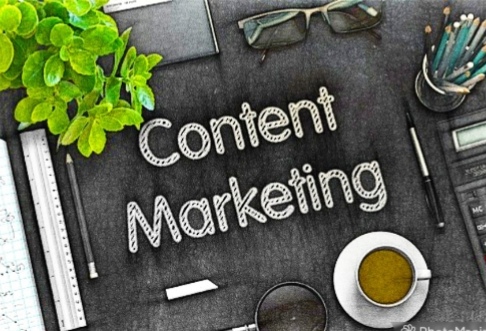 Why is Content Marketing Important?
Content marketing is the key to a successful business. The content can be in any form, such as blog posts, videos, infographics, and social media posts. Content marketing aims to attract and retain customers by providing them with valuable information about the company's products or services.
Content marketing is an essential part of any marketing strategy. It uses various forms of content to attract and retain a company's audience. It has become a crucial part of a company's marketing mix and will continue to be so for the foreseeable future.
There are many reasons why
content marketing
is essential for your business. Here are just a few:
- Content marketing helps you connect with your target audience deeper by providing them with what they need or want.
- It also helps you build credibility and trust in your brand.
- It provides a way to reach out to customers who might not have been aware of your brand.
- It increases customer loyalty because they feel like they know you better after reading your content.
How do You Write Blog Posts that Rank on Page One in Google?

Google is the most popular search engine in the world. And when people search for something on Google, they usually want to find a blog post that provides them with information about that topic.
This is why it's essential to know how to write blog posts that rank on page one in Google.
There are a lot of factors that determine if your blog post will rank on page one in Google. Some of these factors are how long your blog post is, the keywords you use, the images you include, and whether or not you have links back to your site from other blogs and websites.
Many factors determine whether your blog post will rank. You should have a keyword-rich title, a descriptive meta description, and a compelling introduction that hooks the reader. It is also important to use strategic keywords in your content and ensure it is readable for humans and search engines.
What is the Best Way to Optimize your Blog Posts for SEO?

SEO is one of the most important aspects of blogging. You want to ensure that your blog posts are as optimized as they can be to rank higher in search engine results pages.
One of the most important things you can do to optimize your blog posts for SEO is to ensure that you use keywords. You should include them in the title, tags, and post's first paragraph.
There are a few other ways to optimize your blog posts for SEO. One of them is by using long-tail keywords in your content. This will help increase the chances of Google picking up on it when it searches for those specific terms. You should also use relevant images, videos, and links in your post to provide context and help readers find more information about what they just read.
The best way to optimize a blog post for SEO is to focus on keywords and ensure that you have relevant images, videos, links, and other media embedded in your post.
The Importance of Content Marketing and How it Affects Your Website's Rankings

The content marketing strategy is one of the most essential parts of a company's growth plan. It can have a significant impact on your website's rankings.
Content marketing is vital to any digital marketing strategy. It is the process of creating and distributing valuable, relevant, and consistent content to attract and retain a clearly defined audience - in other words, customers.
It's not just about providing exciting or entertaining information to your readers. Content marketing is about understanding what your customers want and then giving it to them in a way that makes them want more - which will lead to more sales for you
.
As content marketers, we should know what Google considers high-quality content. To rank well on SERPs, you need to provide the best possible experience for your users by producing valuable and relevant content that they can't find anywhere else on the web.
Recent Posts
---
---
---
---
---
---